PASTA Z WĘDZONEJ MAKRELI / SMOKED MACKEREL PASTE

Kanapka – dobra sprawa, ale czy zawsze musi być z wędliną albo serem? W ramach urozmaicenia mam propozycję – pastę z makreli. Prosta, dietetyczna, do zrobienia w 15 minut.

Potrzebujesz dosłownie trzech składników i ochoty na makrelę.
---
A sandwich is always good, but does it always have to be with ham and cheese? Let's put something different on it from time to time, my proposition is a smoked mackerel paste. Simple, diet, made within 15 minutes.
All you need is literally three ingredients and taste for mackerel.
SKŁADNIKI (4 porcje):
150 g wędzonej makreli
250 g chudego białego sera
50 g czerwonej cebuli
świeżo mielony pieprz
(1 łyżka jogurtu – opcjonalnie)
---
INGREDIENTS (4 portions):
150 g smoked mackerel
250 g low fat white cheese
50 g red onion
freshly grounded pepper
(1 tablespoon yogurt – option)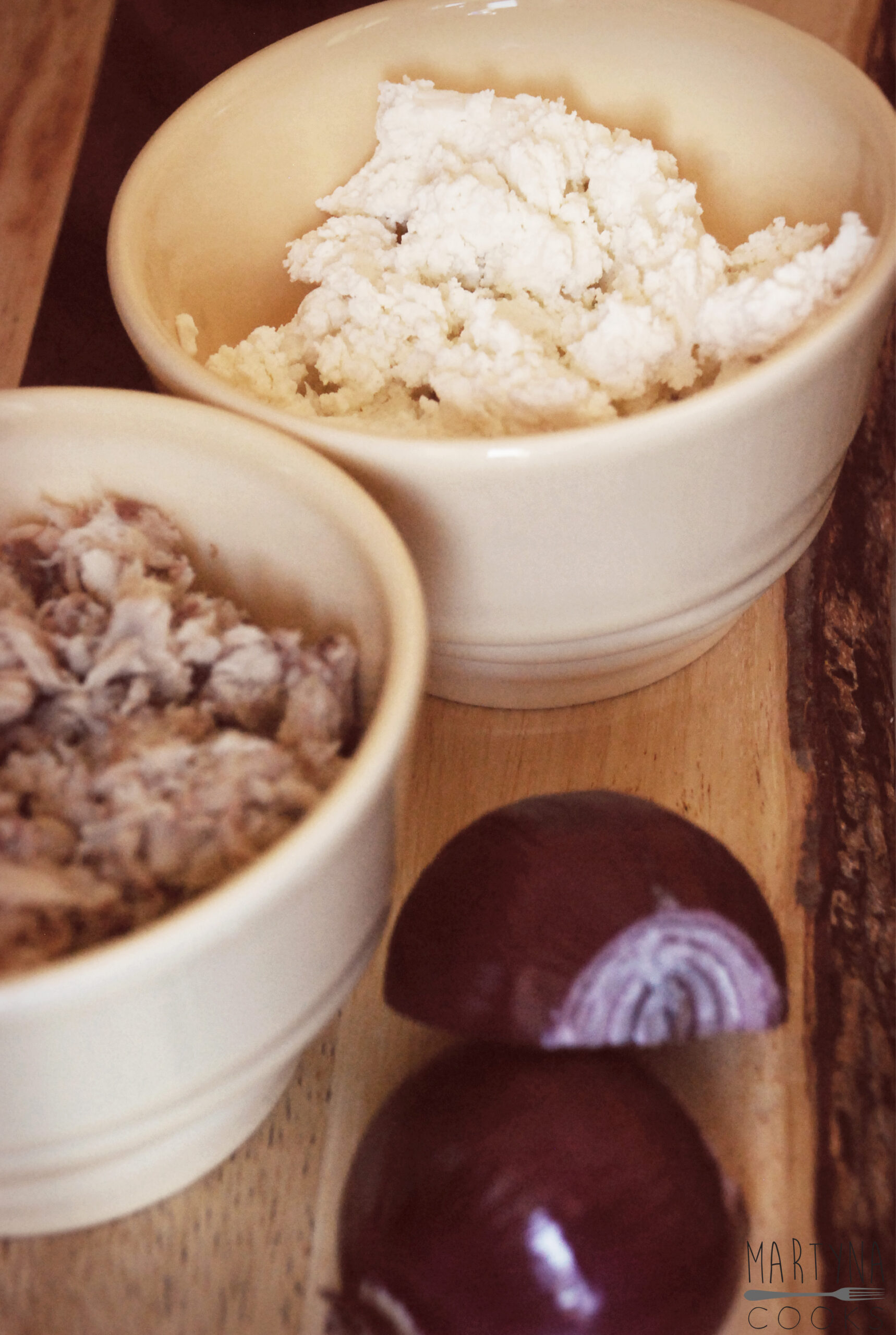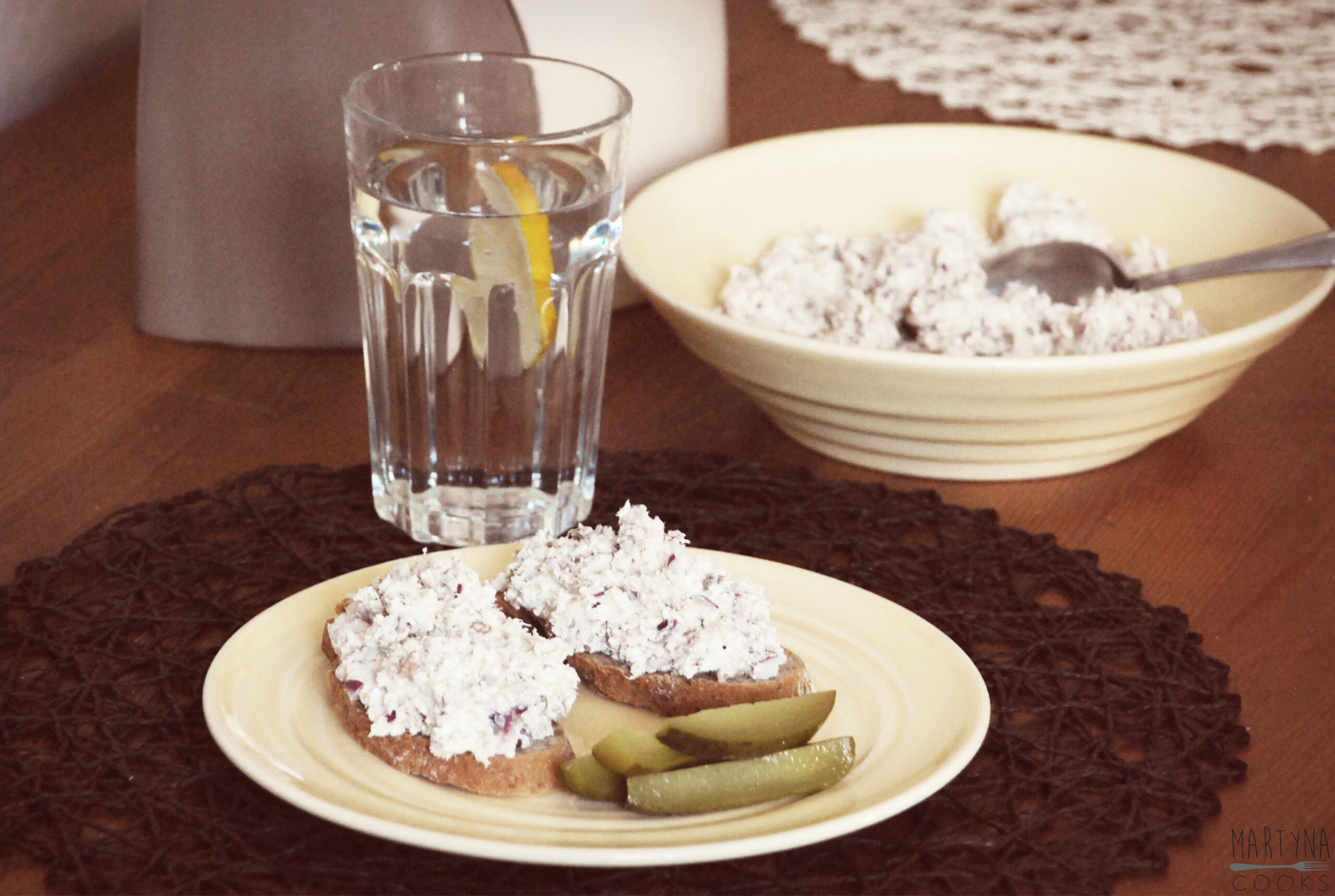 Makrelę obierz dokładnie, nikt nie lubi ości, nawet malutkich, w paście na kanapce… Cebulę drobno posiekaj, a ser rozdrobnij widelcem w misce. Do sera dorzuć oczyszczoną makrelę i cebulę, popierz i wszystko dokładnie wymieszaj. Ja pasty raczej nie solę, bo makrela jest dość słona sama w sobie i mi więcej soli nie potrzeba, ale oczywiście to zależy tylko od Ciebie. Podobnie jest z konsystencją, moim zdaniem nie trzeba dodawać do pasty jogurtu, gdyż tłuszcz zawarty w rybie doskonale łączy składniki. Jeśli jednak uważasz, że past jest z gęsta – dodaj łyżkę jogurtu i wymieszaj dokładnie.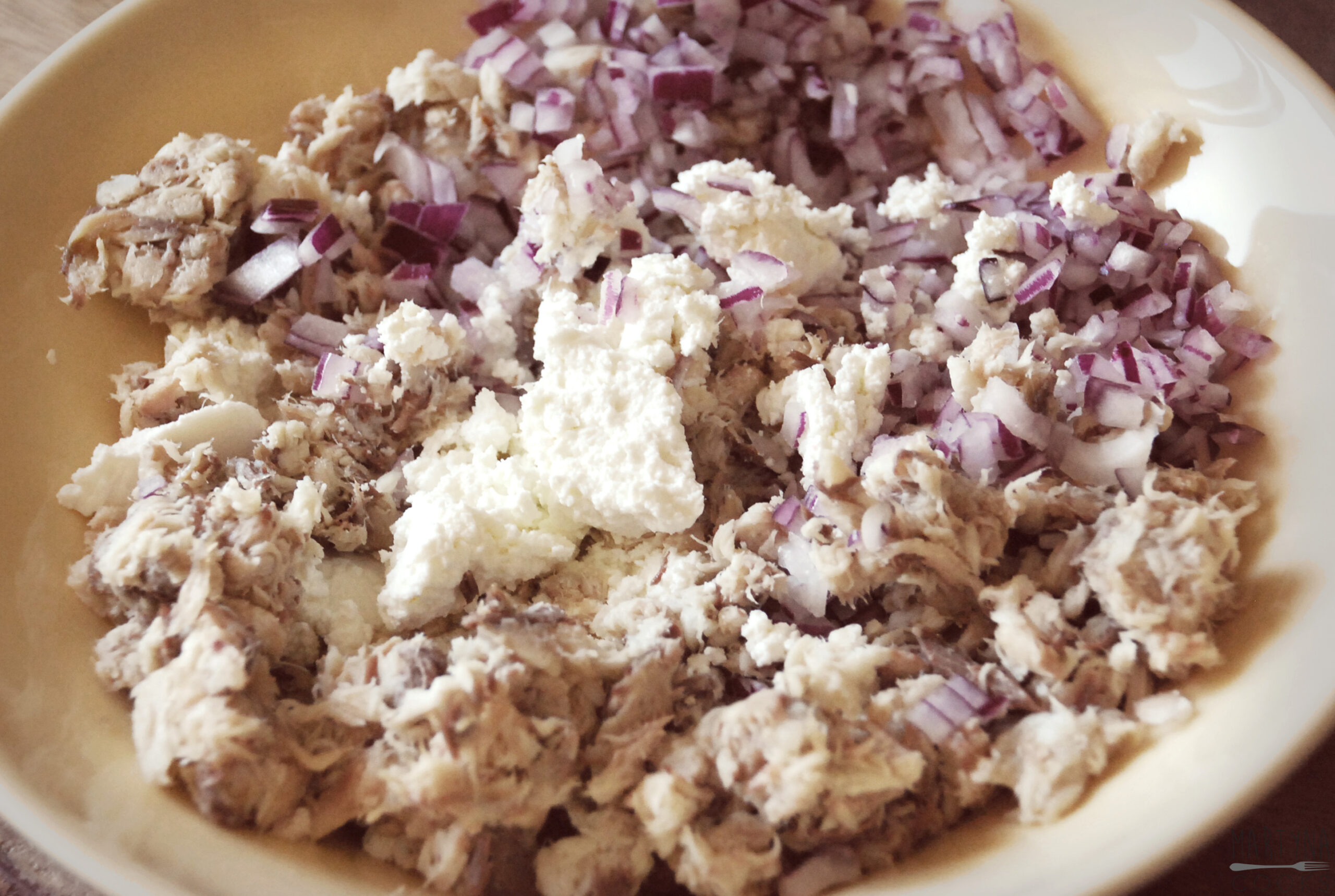 Take all the fishbones out of the mackerel, nobody likes fishbones, even the tiniest, in their paste… Finely chop the onion, smash the cheese in a bowl with a fork. Add to the cheese the mackerel, onion and pepper and mix it all together. I don't add any salt to the paste, cause, in my opinion, the smoked fish is salty enough, but adding salt is up to you and your taste only. Same is with the yogurt, I like when the paste is thick, the fat from the fish is enough to combine all the ingredients, but if you don't agree – add a tablespoon of yogurt and mix it.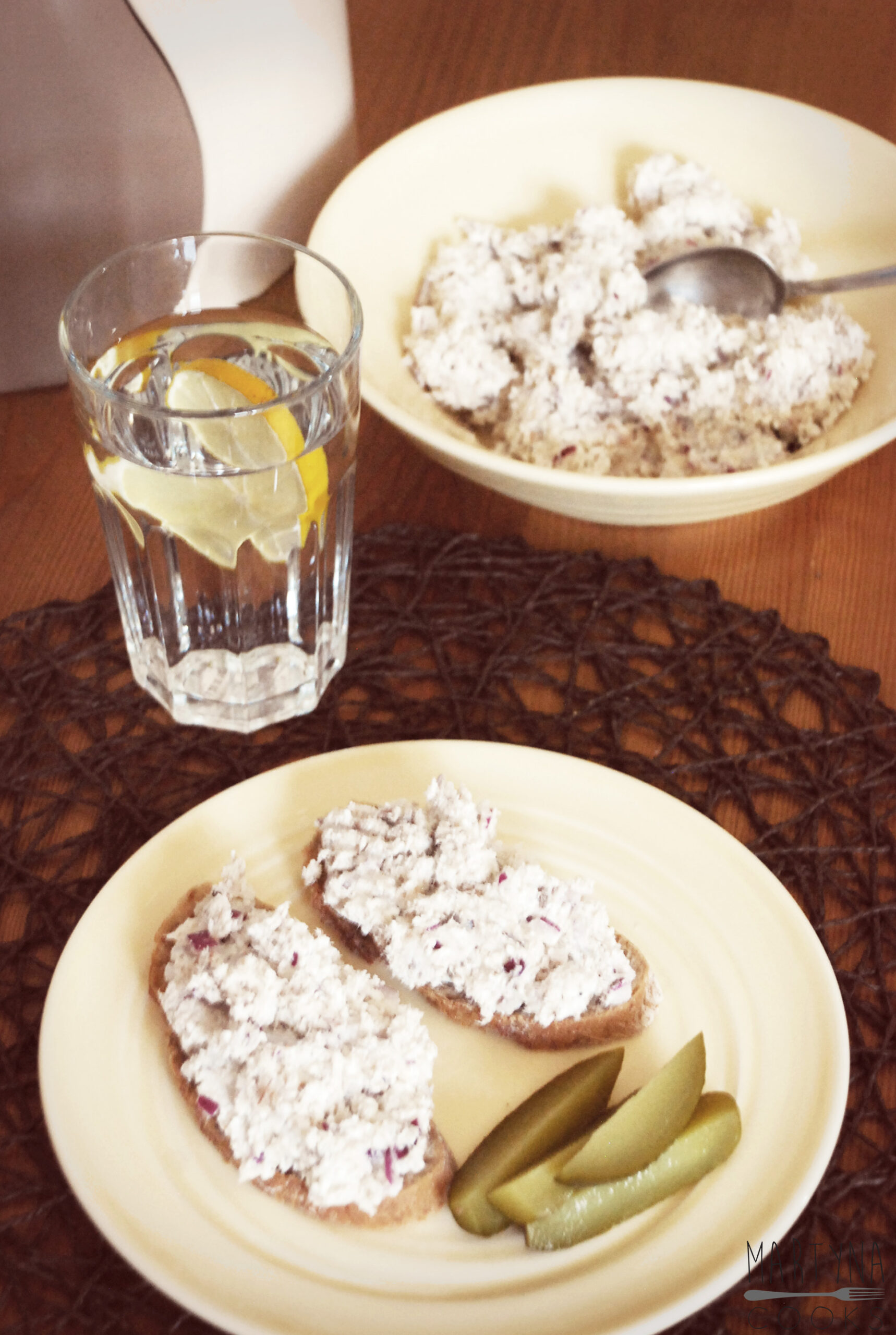 Nutrition Facts
Serving Size
Number of Servings 4
---
Amount Per Serving
Calories 160
Calories from Fat 63
% Daily Value*
Total Carbohydrate 3,0g
1%
---
*Percent Daily Values are based on a 2,000 calorie diet. Your daily values may be higher or lower depending on your calorie needs.
Z takiej ilości składników ja mam pastę na cztery śniadania, ale jak widać na zdjęciach, lubię duuuużo pasty na kanapce, więc niektórym może jej starczyć na dłużej niż mi – smacznego!
---
From that amount of ingredients I have paste for four breakfasts, but as you can see in the pics, I like when there's more paste than bread, so, probably, you'll have the paste for a bit longer than I do – bon appetite!