ROSZPONKA Z GRUSZKĄ / CORN SALAD WITH PEAR

Korzystając z sezonu na gruszki wykorzystałam ten pyszny owoc z przyjemnością! Nie ma lepszego połączenia niż gruszka i ser z niebieską pleśnią i ta sałatka idealnie to pokazuje.
Kilka składników, odrobina krojenia, pół godziny pracy i pyszna sałatka gotowa. Idealna solo na lekki lunch albo jako dodatek do delikatnego mięsa albo ryby.
---
Now there is a season for pears and I took advantage of it with pleasure! There is no better combination than pear and blue cheese, and my salad proofs it perfectly.
Just few ingredients, a bit of cutting, half an hour and delicious salad is ready. Perfect solo for a light lunch or as a side to delicate meat or fish.
SKŁADNIKI:
125 g roszponki (opakowanie)
100 g sera typu Lazur
1 średnie awokado
1-2 gruszki
garść nerkowców
garść ziaren słonecznika
Sos:
oliwa z oliwek (woda)
biały ocet winny
brązowy cukier
musztarda
sól, pieprz
---
INGREDIENTS:
125 g corn salad
100 g blue cheese
1 medium avocado
1-2 pears
handful cashews
handful sunflower seeds
Sauce:
olive oil (water)
white wine vinegar
brown sugar
mustard
salt, pepper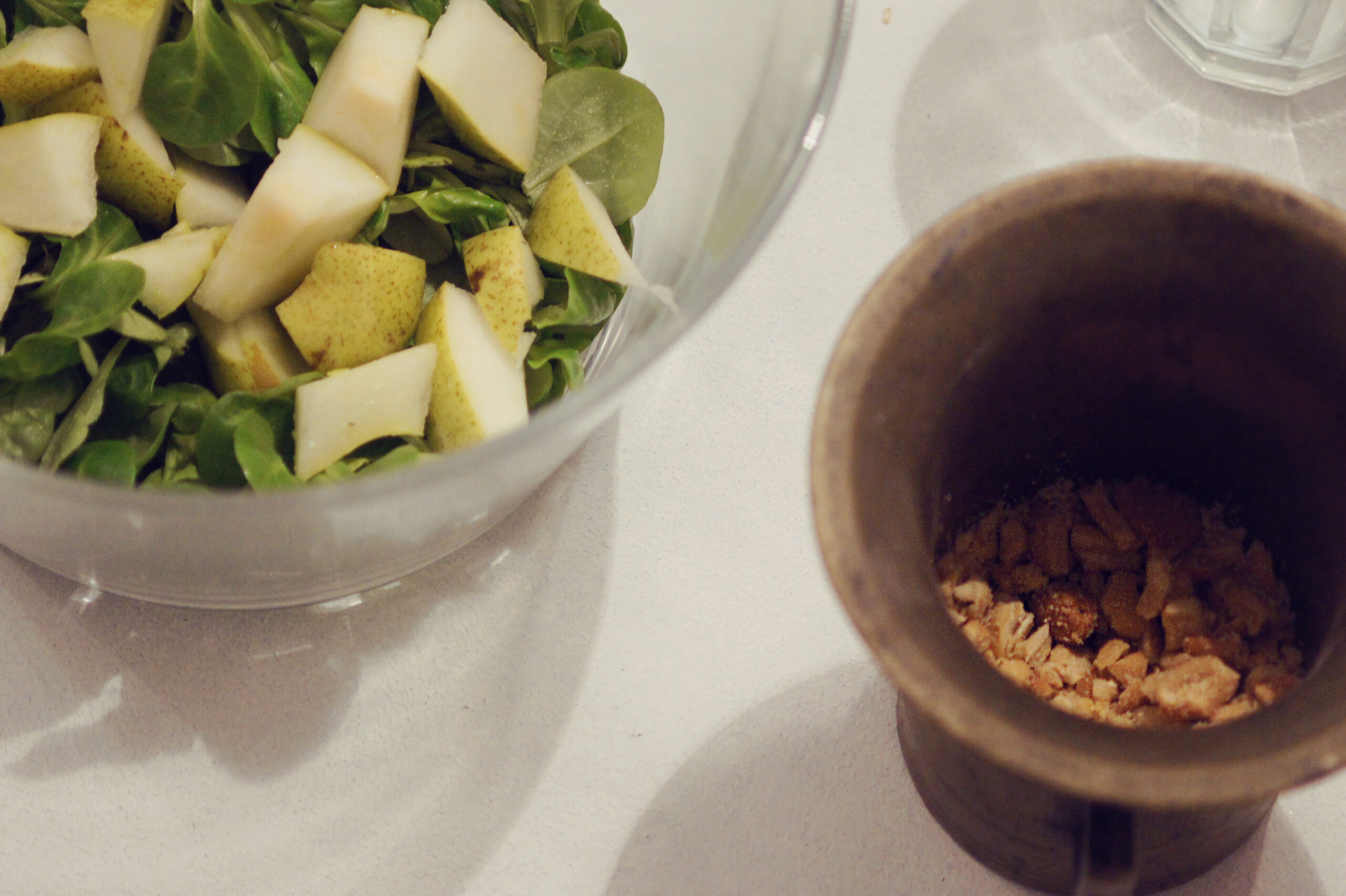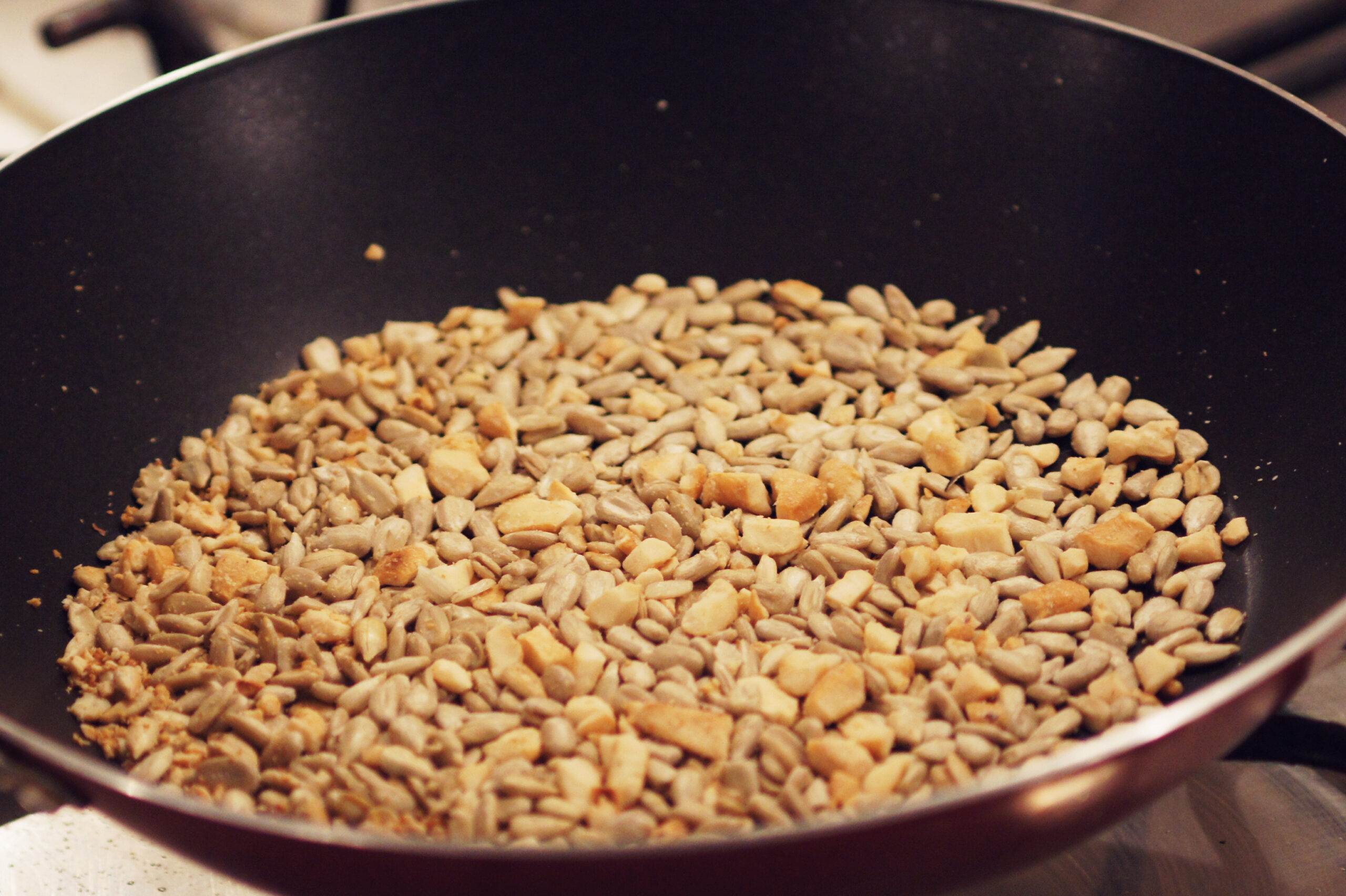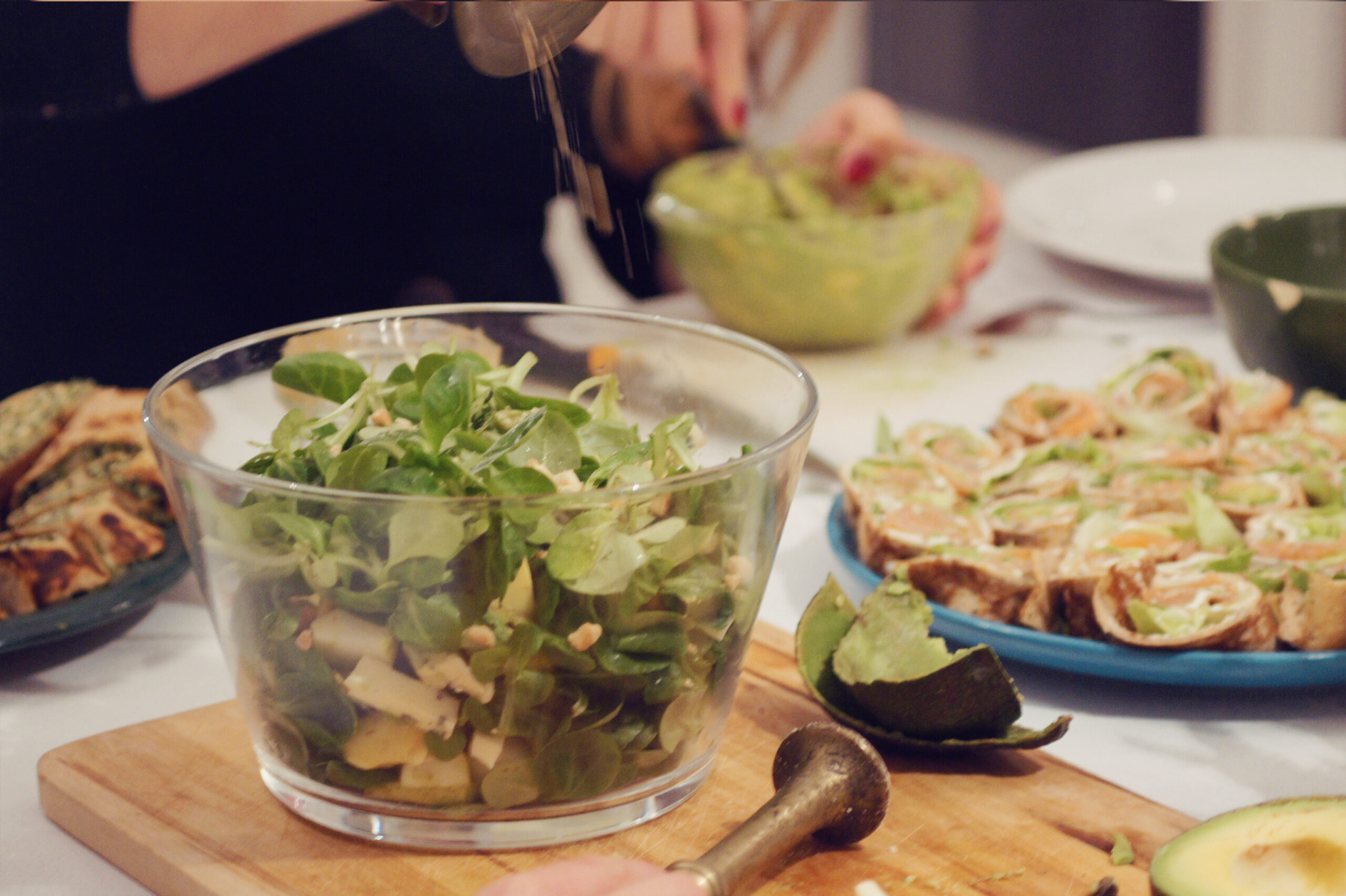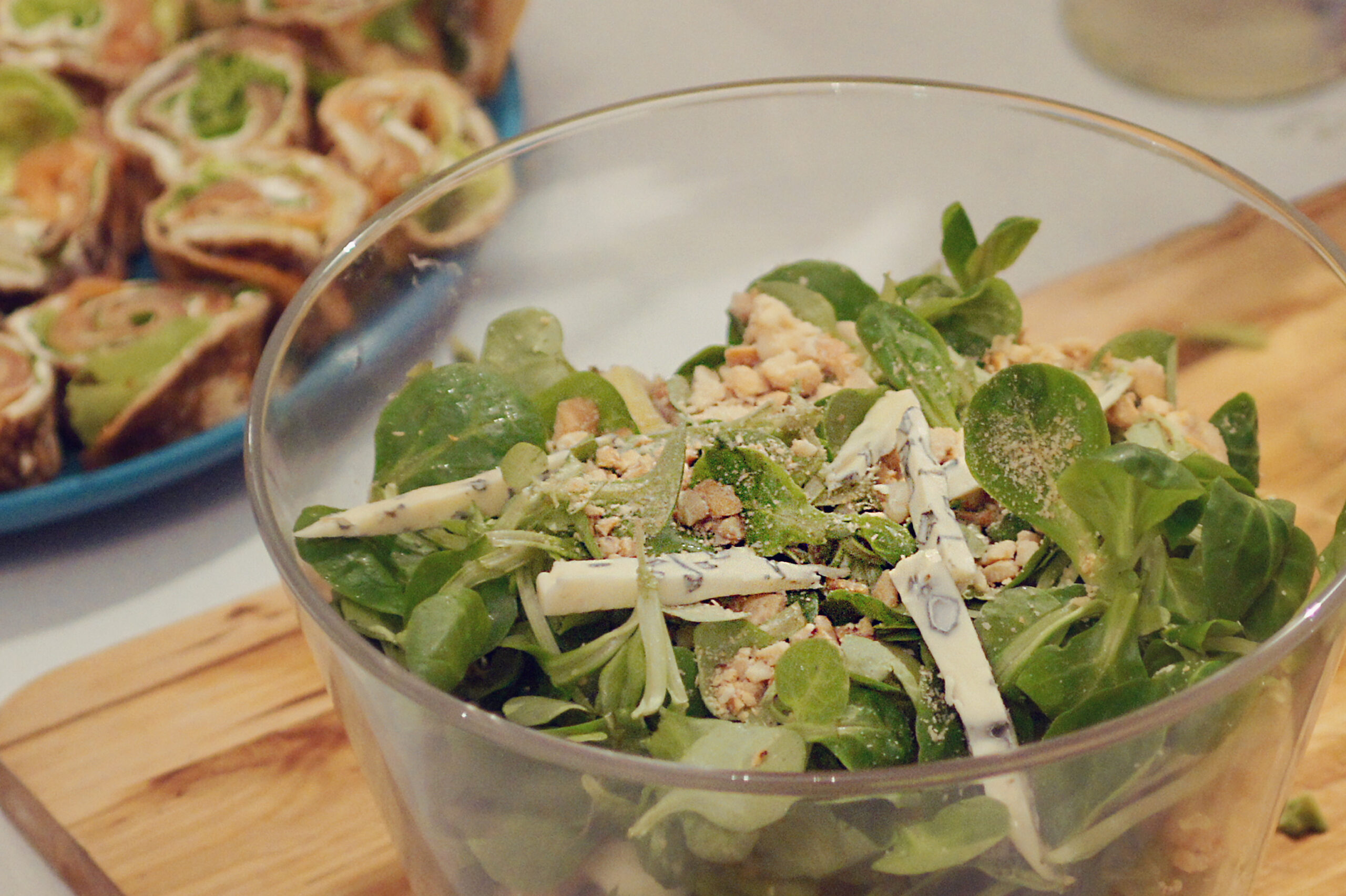 Roszponkę umyj i osusz (albo po prostu wyjmij z opakowania, jeśli jest już umyta). Gruszki umyj i pokrój na dość spore kawalki, ja gruszek nie oberam, ale wybór należy do Ciebie. Awokado przekrój na pół, wyjmij pestkę, i pokrój na kawałki trochę mniejsze od gruszki. Ser na kawałki mniejsze niż awokado 🙂
W moździerzu rozgniatamy orzechy na mniejsze kawałki, nie na pył! Na suchą rozgrzaną patelnię wrzucamy ziarna słonecznika i prażymy ciągle mieszając, żeby ich nie spalić.
W słoiku łączymy wszystkie składniki sosu (woda jest opcjonalna – ja po prostu lubię "lżejsze" dressingi).
Włóż wszystkie składniki do dużej miski – tak dużej, żeby wygodnie było w niej wymieszać wszystko razem.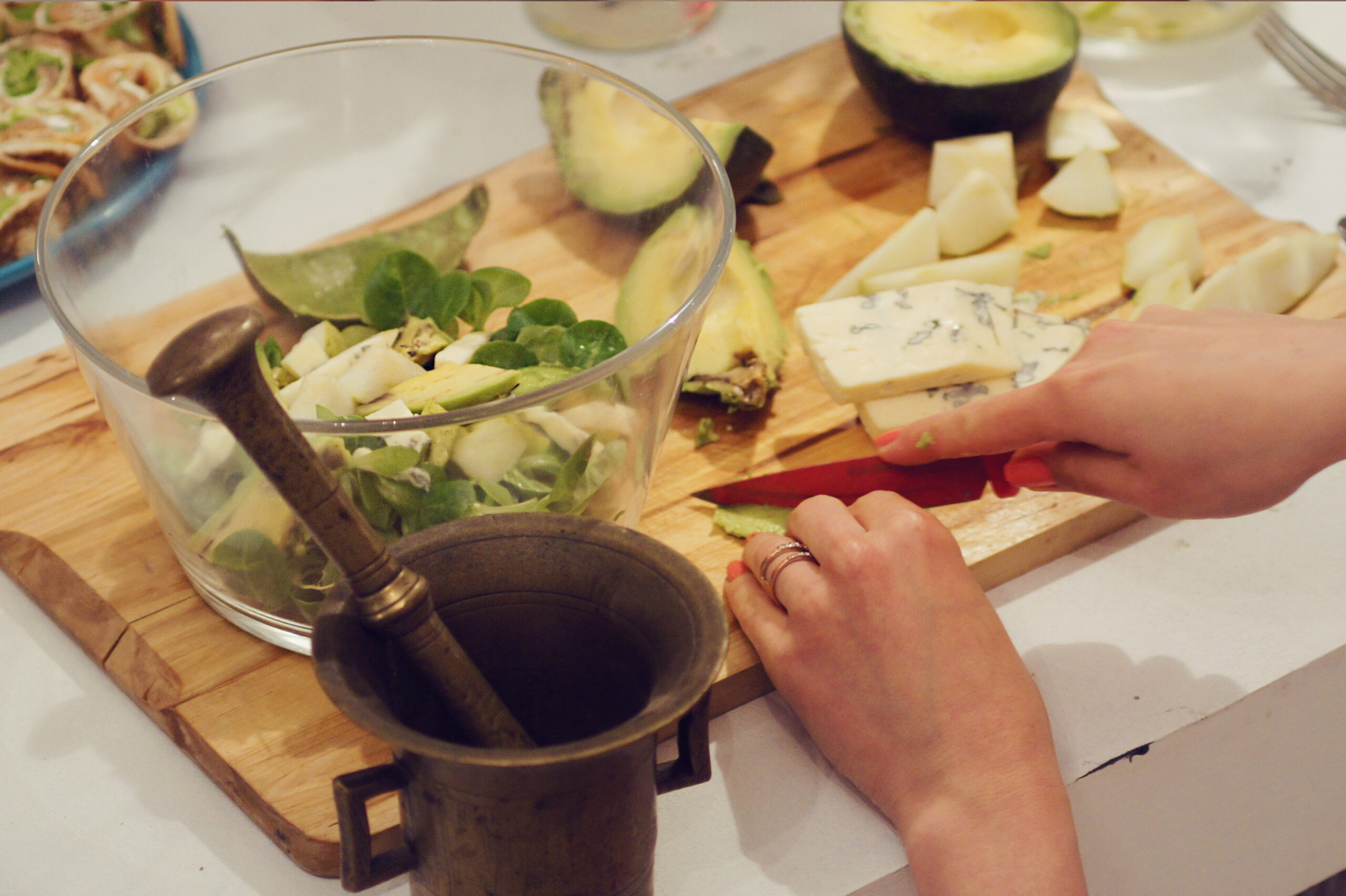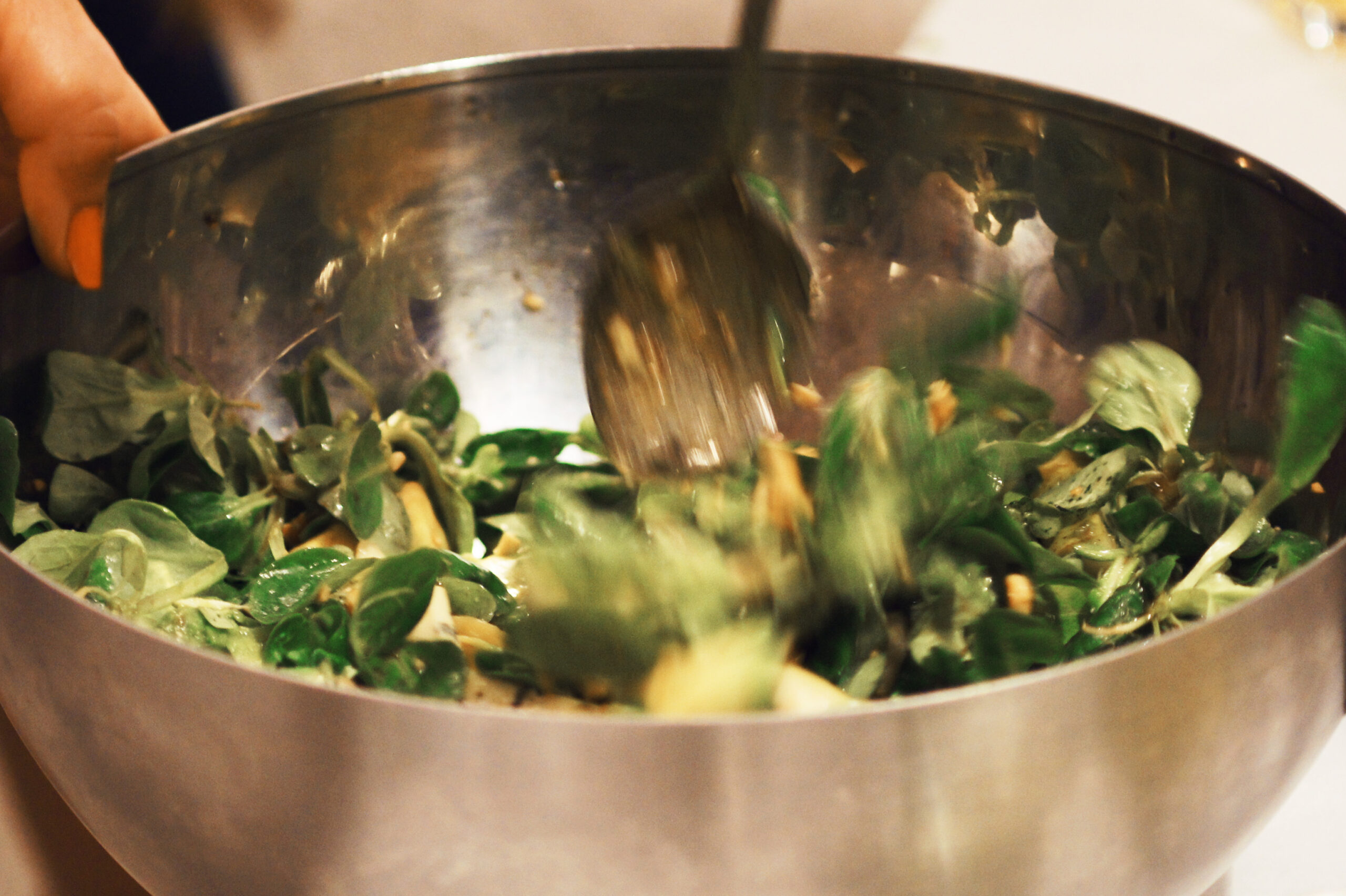 Wash and dry the corn salad (or just take it out of the wrapping if it is washed already). Wash and cut the pears into quite big pieces, I don't peel the pears but this up to you. Avocado cut in half, take out the pip and slice into pieces smaller than pears. Cut the cheese into pieces smaller than avocado 🙂
Smash the cashews in the mortar, but don't change them into dust! Heat a dry pan and fry the sunflower seeds until they get a golden colour, watch them carefully and mix constantly – they are easy to burn.
Mix all the sauce ingredients in a jar (water is an option – I just like lighter dressings).
Put all the ingredients into a big bowl – it should be as big for you to mix it all together comfortably.
Teraz wystarczy przełożyć całość do mniejszej miski, nakładać na talerze i jeść!
---
Now just change the bowl into a smaller one, put it on the plates and eat!