Pomysł na pyszny, zdrowy i dietetyczny lunch – steki z kalafiora!
---
A good idea for tasty, healthy and dietary lunch – cauliflower steaks!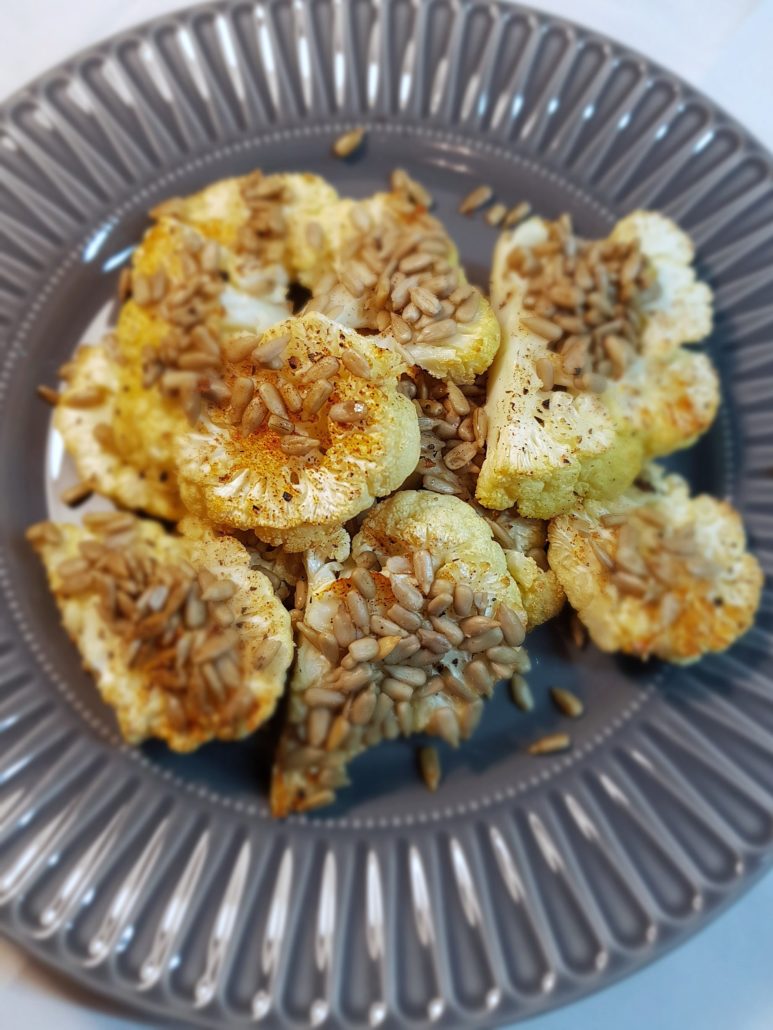 Ingredients
✔kalafior (dowolna ilość)

✔nasiona słonecznika - 30g

✔oliwa z oliwek - 4 łyżeczki (20g)

✔przyprawy - sól, pieprz, gałka muszkatołowa, chilli
Instructions
1
Kalafiora kroimy na grube (ok. 1cm) plastry, układamy na blasze wyłożonej papierem do pieczenia.
2
Posypujemy przyprawami i słonecznikiem, skrapiamy oliwą.
3
Pieczemy około 30 min w 180°C.
Ingredients:
✔cauliflower – any quantity
✔sunflower seeds – 30g
✔olive oil – 4 teaspoons (20g)
✔seasonings – salt, pepper, nutmeg, chilli
〰️
Cut the cauliflower in thick (1 cm) slices, lay it on a baking tray covered with baking paper. Season it and srinkle with the sunflower seeds and olive oil. Bake around 30 minutes in 180°C.